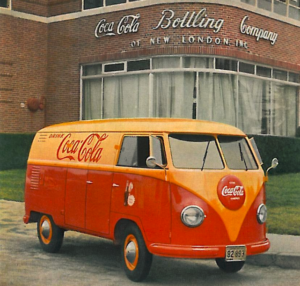 From the 1950s the VW combi was used as a commercial support!
Its large, perfectly smooth body panels provided magnificent mobile advertising space.
More than half a century later, it has become rare on our roads, but its design is timeless and remains deeply rooted in everybody's mind!
Even better, its versatility and reliability have made it the preferred transportation tool for hippies, adventurers, surfers and … large families! Symbolizing travel and adventure!
It brings positive nostalgia among those who have experienced it on a daily basis, and fascination among the youngest.
This makes it one of the best intergenerational communication tools!
Each bus can can be branded with your own branding! (electrostatic or non-permanent material)
Here are some of the many possibilities: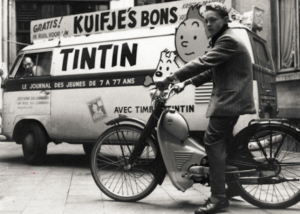 Static exhibition indoor  (show) or outdoor.
Roadshow tour product presentation (possibility of transforming the rear compartment into a mini-lounge)
Decoration for "Flower-power" themed event.
Private parking shuttle service
Sightseeing tours
Film or photo shooting
Decorative element for events
Themed rally
Photobooth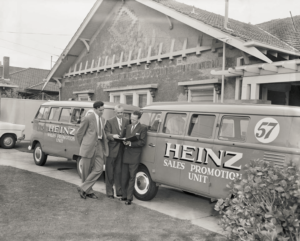 For various occasions:
New product / new store launch
Meeting tour of your prospects or the general public
Convention / seminar / team-building / company party
Trade show
Company anniversary
Westfalia combi weekend for deserving employee
→ Contact us for a tailor-made quote