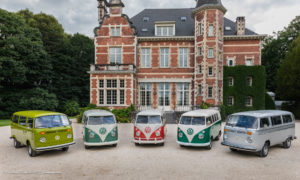 Symbolizing a period when (almost) anything was allowed, the Volkswagen Transporters T1 and T2 enjoy a sympathetic capital and a particularly strong attraction power. We are now talking about an automobile myth! ...
Following the general enthusiasm, the idea of putting them back into service for your events made its way and Kombi-Legend was created in early 2016.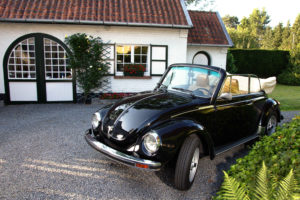 The microbus fleet consists of 6 vehicles (4 VW "T1" and 2 VW "T2") offering a total capacity of 45 passengers. All are naturally in perfect condition and meticulously maintained, reliability being our goal!
The Beetle Cabriolet is also a must, especially for weddings, a VW 1303 from 1975 soon joined the combis in 2017.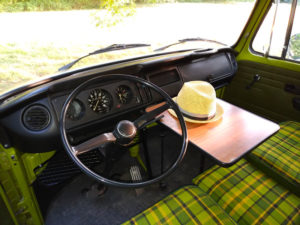 What could be more fantastic than a trip for two or a family behind the wheel of an authentic VW bus ?
Following the request of many customers, we started, from 2019, the rental of an authentic VW T2 Westfalia van, which can accommodate 4 people.
Particular attention is paid to the quality and flexibility of our services.
A service guarantee by a professional who knows old VWs since 35 years
The Kombi-Legend approach is based on a dynamic of sustainable development, our vehicles were produced in Europe at least 40 years ago providing reliable services since then. By this avoiding the use of new resources. Local providers are preferred for their maintenance.